15. Austellung: 7/8. Feb 2009 in Nuernberg, SDRV






Eine super tolle Ausstellung, trotz Doppelbewertung (zum ersten Mal) und Sondershow sehr gute Organisation, hat jede Menge Spass gemacht.




Ergebnisse:

Gr.Eur.Ch. Dara, Star of Thai

15. CAGCE

EUR. Ch. Jeannie, Star of Thai

15. CACE / CACE, Best in Show
15. CACE / CAGCE, Nominiert Best in Show

Mama, Hilfe, LAUT hier!



Grosser Pott!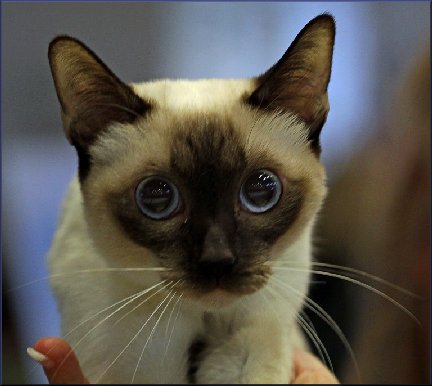 JugendChampion Jewels of Thai Crystal Star

15. CACJ
15. CACJ, Nominiert Best in Show