3. Austellung: 30.03.2008 - 63755 Alzenau - Michelbach - Katzen-Freunde-Germania e.V.




Die Wahnsinns Pokale Best in Show/Rassesieger/Best of Best/Best Overall
die dieser Verein 'rausgetan' hat - der Hammer oder?



Frodo Star of Thai & Jeannie Star of Thai - beide Best in Show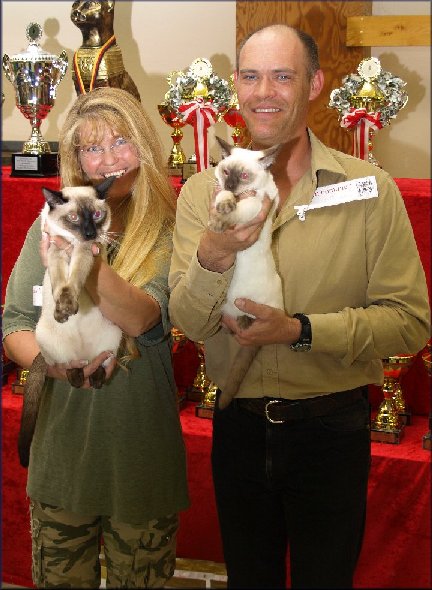 Frodo, Best Variety



Frodo, Nominiert Best in Show Kurzhaar (links der feurige Bengale, hehe)



Frodo, Best of Best, Thai Sondershow



Best of Best Pokal (wow)



Frodo beim Best Overall (gewonnen hat der kleine OKH rechts von uns)



Jeannie, Richter anbaggern (smoothing up to the judge)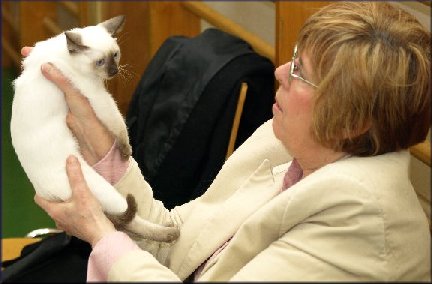 Frodo




Enjoy: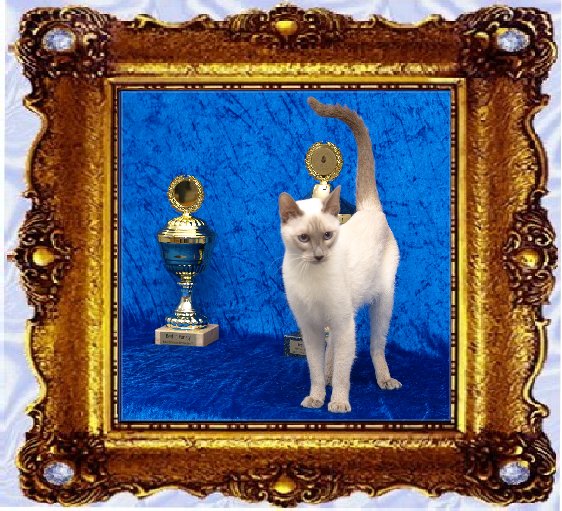 Jeannie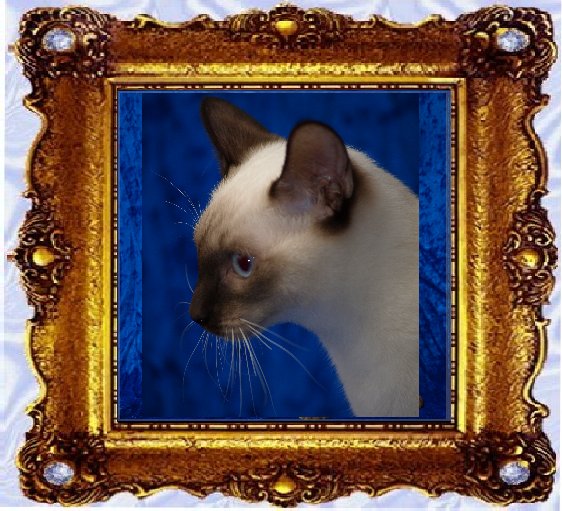 okay, es REICHT jetzt, ich will nach Hause!



Ergebnisse:

Fro-Do, Star of Thai
CAC und CACIB Punkt
Best in Variety (Thai Sondershow)
Best in Show (Rassesieger)
Best of Best

Enjoy, Star of Thai:
CACIB Punkt, Best in Variety (Thai Sondershow)
CACIB Punkt

Jeannie, Star of Thai
CACP, Best in Show (Thai Sondershow)
CACP

Dara, Star of Thai:
3.CACIB Punkt
3.CACIB Punkt